&nbsp
The History And Culture Of Chinese Tea


Chinese tea was first chronicled in Zhou dynasty. It was praised for its medicinal value. Since then, there has been no turning back for Chinese tea drinking in the Chinese civilization. In EasternTea.com, we detail the main types of tea from China. We provide succinct descriptions of such teas as well as their tastes and levels of fermentation.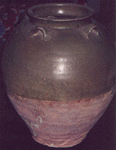 In EasternTea.com, we hope to bring you the development of Chinese tea as well as teapot and tea ceremony since Zhou dynasty. In other words, we are an informative knowledge-based website that brings you comprehensive information about tea and that it goes beyond being merely a beverage. We have well-researched articles that details the intricacies of the Chinese tea ceremony and how it has evolved over the years. We also have a user-friendly dictionary that contains phrases of all the tea words and vocabulary necessary in understanding tea and tea culture.

In China, tea drinking has been elevated to an art form. Thus, it is a mission of EasternTea.com to discuss some of the aesthetics involved in Chinese tea ceremony and tea arts. During Tang and Song dynasties, the golden era of tea culture, the Chinese civilization spawned off an elaborate tea ceremony that remains in Japan today. Sinc then, Chinese tea arts have gone through several stages of evolution including the transformation of the principal drinking vessels from bowls to cups. We hope to detail this historical development in a chronological way.

For the health conscious, we have articles that details the medicinal properties of tea and how it helps in one's health. We try to incorporate as much tea knowledge about health and tea properties as possible. This is in a bid to keep up with modern sciences and see what contribution tea can bring to an average consumer's health. We would also examine more exotic tea in a bid to find out how such teas can contribute to the ever-evolving needs of tea drinking. Exotic teas may include floral teas as well as scented teas. Though we are not physicians, we try to obtain such information from friends who are to ensure an up to date information base on the health properties of tea leaves.

For Singaporean viewers, there is an additional treat, for the first time in cyberspace history, we attempt to record Singapore's own eccentricities in tea drinking. We have the ubiquitous Bak Kut Teh - a dish which is closely associated with Chinese tea-drinking. Another first in cyberspace is the provision of a comparative element in Japanese and Chinese tea culture. We are the first website that has information on both Chinese and Japanese tea culture. For this purpose we are honoured to have the Japanese tea master from the renowned Omote Senke tea school as our resident advisor and information provider. Through her we can see the differences and the divergence that has taken place between the two civilizations even though they have the same roots in China during the Song dynasty.






All rights reserved. No parts of this article may be reproduced unless authorization is given by EasternTea.com
&nbsp
&nbsp


Read more on...
Chinese tea classification, wares, history, culture, how to select excellent tea and best ten Chinese teas
Interesting Note:
Chinese Famous poet by the name of Li Bai liked things that can be found within a cup. He recited a poem that said whoever had a beverage, please leave your name. The thing that he loved in the cup is wine.
However, in Tang poems, praising the smell of tea is also common. Lu Yu's Cha jing as well as yu chuan cha ge (the song of jade tea) were some examples of poems which had tea as its subject.


&nbsp